Opening Ceremony - 31 October - 17:00-18:30
This year was and still is a very special year.
We are celebrating the International Year of the Periodic Table; the 50th anniversary of the Moon Landing and the first steps of humans in our natural satellite; the 100th anniversary of Arthur Eddington Expeditions to Brazil and São Tomé and Príncipe, that helped to prove general relativity; the 500 years of Fernão de Magalhães circumnavigation around the Earth; the 100th anniversary of the International Astronomical Union, and much more.
Considering these important milestones but also the critical moment we are living, recognised by many the turning point in our existence as living beings in this beautiful blue planet, we are opening Science on Stage 2019 with brilliant minds that are helping pave the way towards our sustainable future, change makers that will share their provoking ideas with us.
This opening ceremony will be the beginning of four days where we want to hear from you, teachers, your ideas to change the world to a more fair and sustainable planet. Science on Stage is a unique platform where teachers are the main key players. Let's start our engines and make the world know how powerful this festival is.
Rosa Doran
Vialonga Youth Ensemble – Musical Performance
Thursday, 31 October – Opening Ceremony | Auditorium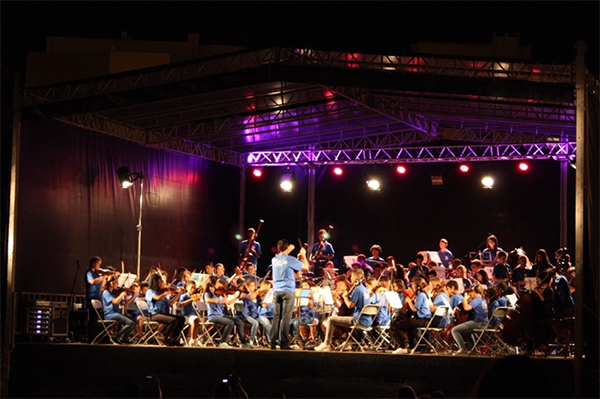 The Vialonga Orchestra was founded in 2007 as a pedagogical project that promotes social integration through music, at the Vialonga Cluster of Schools (AEV). It was the natural follow-up of a violin teaching project that emerged two years earlier due to the vision of Prof. Armandina Soares, format school director.
Currently, AEV is part of the public network of artistic schools with integrated musical education. It offers a Basic Music Course for children and young people that includes all permanent instruments of a symphony orchestra. Several students from AEV have already had the opportunity to pursue their studies at professional schools of music, and some are getting degrees in higher education institutes.
The Vialonga Youth Ensemble (Ensemble Juvenil de Vialonga), that will perform at the festival, is a string chamber ensemble, that includes students from the Basic Music Course (middle school) as well as students who have completed the Basic Music Course and are musically active under the direction of Prof. Eurico Cardoso.
Over the Years, the Vialonga Orchestra has been supported by the Municipality of Vila Franca de Xira, Junta de Freguesia de Vialonga, and Sociedade Central de Cervejas e Bebidas, S.A.
Under One Sky: Overview of educational actions on the IAU 100th Anniversary Celebrations
Thursday, 31 October – Opening Ceremony | Auditorium
Jorge Rivero González – Observatory of Leiden, Coordinator of IAU100 celebrations
In the framework of the International Astronomical Union 100th anniversary in 2019 (IAU100), the IAU is organising a year-long celebration to increase awareness of a century of astronomical discoveries and to support the use of astronomy as a tool for education, development and diplomacy under the central theme "Under One Sky". Throughout the year, over 4000 activities have taken place at local, regional, national and global scales in 135 countries. In this talk I will give an overview of educational actions and resources developed during the anniversary celebrations and opportunities for further involvement of teachers.
Dinner – Kais Restaurant
Friday, 1 November – 20:00
The 2019 Science on Stage Festival dinner will be in Lisbon, in the charming Kais Restaurant. This restaurant was born from the recovery of an old warehouse by the Tagus river, where, late in the 19th century, was generated power to the trams that still roam the streets of Lisbon.
Carry on your conversations in one of the most sophisticated restaurants in town, with an international menu and industrial-chic ambience.
How to get there: take the train from Estoril Station to Santos Station (30-35 minutes).
The restaurant is 2 minutes walk from Santos Train Station.
Address:
Cais de Viscondessa, Rua da Cintura,
1200-109 Santos, Lisboa.
You'll find more information about the restaurant here.
FREE Walking Tours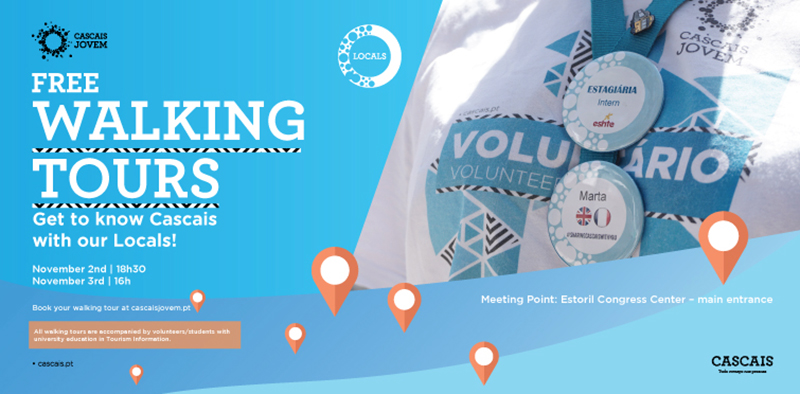 by Cascais Jovem
Saturday, 2 November, 18:30
Sunday, 3 November 16:00
Join our local volunteer guides* in this adventure and allow yourself to get to know Cascais, along with all its history, secrets and curiosities.
It is mandatory to book your walking tour at least two hours in advance.
Meeting Point: Estoril Congress Center – main entrance.
The guide will be waiting for the group and they will take the train to Cascais together. The train ticket is not included.
*All walking tours are accompanied by young students with university education in Tourism Information.
Closing Ceremony - 3 November - 12:00-13:15
Writing a description of a closing ceremony is a very hard task.
After several months of preparation, intensive days of exchange of best practices with some of the best science teachers in Europe it will certainly be very hard to say goodbye. So we decided to prepare a few nice activities that we hope will stay in your hearts forever.
During the whole festival we will have a few challenges and prizes to deliver. A nice surprise is also awaiting for all of you, nothing that you can take in your luggage but for sure you will take in your hearts. We will end with the hope that this was just the beginning of many other adventures and partnerships.
I end this description with a big THANK YOU from the bottom of my heart, and in name of all NUCLIO and Science on Stage Portugal team we wish you warm farewell and quick return.
Até sempre e obrigada!
Rosa Doran